Professione DOC Wine is the first cloud computing service, distributed through the web and without installation costs, designed for the production cycles management and the traceability of wine production processes.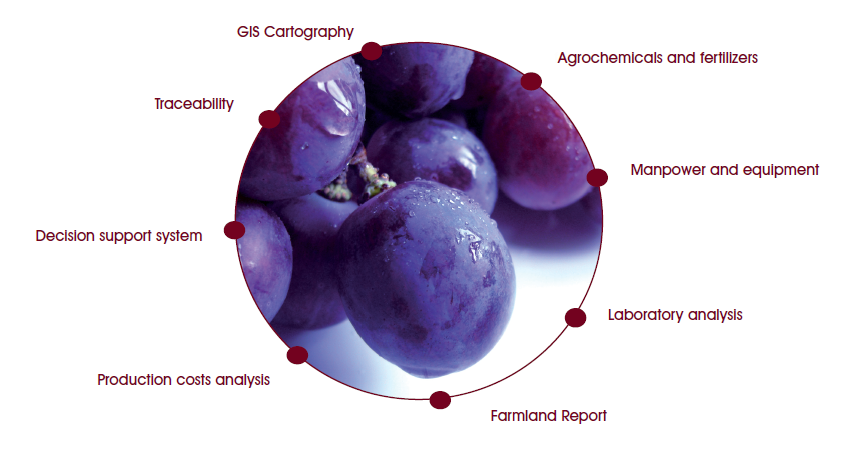 Professione DOC Wine provides a number of necessary functionalities to analyze the productive processes in the vineyard and the cellar, together with the connected costs, and includes the necessary functions for a correct compilation of the farmland report as requested by law requirements.
Professione DOC Wine is the ideal solution to manage the daily operations of: winemakers, agronomists, enologists, laboratories of analysis and service centers.
Advantages:
• The most advanced Cloud, web and mobile technologies
• Very low starting fee
• Centralized support and problem solving system
• Modular and customizable
• Unique tool for the management of vineyard and cellar operations
• Unique item tracking functions for customers
• Multiple companies management (ideal to manage producer cooperatives or multiple grape suppliers)
• Multiple user profiles
• Farmland cartography
• Certified data in accordance with current legislation, guidelines and regulations