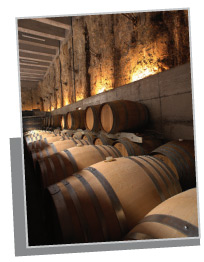 The function module for wine cellars is designed to meet the demands of winemakers regarding the traceability of bottling and production processes as requested by current regulations.
The enologists will be able to precisely verify the productive processes performed during the transformation cycle of raw materials, in order to accurately understand the final results.
Such features enables to manage the warehouse, the production lots, the business costs and a print version of integrated records taken by wine-making, bottling and marketing registries as requested by current regulations.